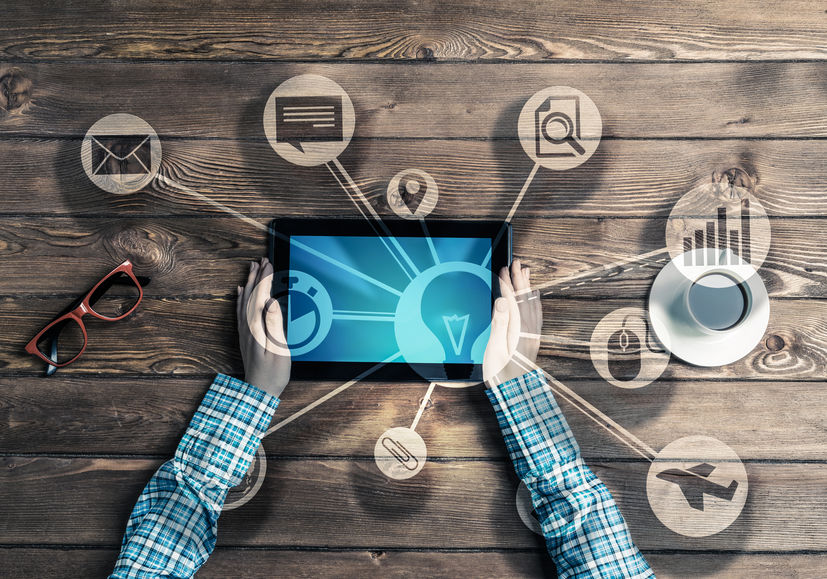 As an operator of an aviation business, you are part of a highly technical industry. Despite this, most marketers in this industry are still utilizing old fashioned marketing strategies.
In this day and age, old marketing techniques like the ones we see on television and magazines are becoming obsolete, yet they remain costly.
According to a forecast in global aviation, worldwide digital travel sales  will reach $817 billion by 2020. That's a huge number, but it's not easy to carve out a part of the market unless you use the right methods to market your business – and digital marketing is the best way to do it.. Here are some popular digital marketing tactics that you can apply to your aviation business:
1. Boost Your Mobile Presence
You must make your presence felt in the mobile market. This can help you to stay ahead of the pack. Mobile bookings continue to rise year over year as consumers increasingly use mobile devices to book travel.
2. Optimize Your Website for Mobile
If you haven't optimized your website for viewing on mobile devices, now is the time to do so! This can help to boost your online visibility especially if you use keywords your target audience is using to search. Use long-tail keywords to avoid competition and include questions in your content and answer them directly. Seek the help of a capable aviation advertising agency to make things easier for you.
3. Use Voice Search
Presently, only 20% of mobile users use voice searches. This may not be very impactful for now but it is a growing trend that you should consider moving forward.
4. Use Automated Chatbots
Chatbots may not be as efficient as humans, but they have gradually become relevant. Because of their capability to gather customer details, chatbots can really help to give you more leads and possible conversions.
5. Apply Personalized Marketing
Technology has evolved to the point that it is now possible to market a brand in real time to people and entities on the other side of the world. But despite this amazing development, there's still nothing better than personalized marketing.
Personalized marketing regards the customer as the core of your attention and concern. It aims to make consumers realize that your products are meant to make things easier for them. You may hire an experienced aviation advertising agency to help you with this in depth strategy.
6. Leverage the Power of Social Media
In the not so distant past, social media was used to just connect people. Now, it has a huge role in the marketing industry because of its power to influence individual users and reach a wide audience audience at the same time.
When planning your aviation marketing, you cannot underestimate Facebook, Twitter, Instagram and other social media platforms.
Social media is one of the best ways to spread valuable information about your product. It allows you to tell your story directly to real people. Always keep your pages updated with content your customers can appreciate, and offer them exclusive deals.
7. Post Videos and Stories that Highlight the Benefits of your Product
Video is the current king of content marketing. Use it to educate people, make them laugh, or touch them with human interest stories. It is one good way to lead people to your website or social media pages.
As an aviation marketer, don't get stuck in an old school marketing rut or you'll be left behind. In order for you to succeed and establish an unquestionable presence in your market, you must employ effective digital marketing strategies to promote your products. Make your mark with the professional assistance of a competent aviation marketing company like Aerospace Marketing.
Call us at (561) 279-4660. We're always ready to help open doors for you in the digital market!